IIT Chicago Kent Law School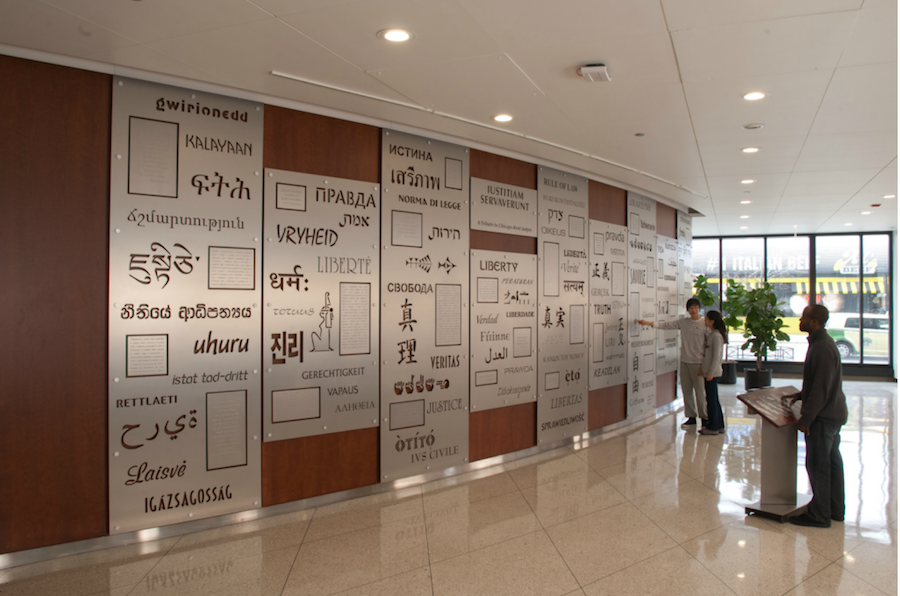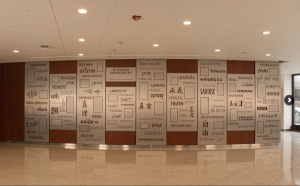 IUSTITIAM SERVAVERUNT, 36' x 11' stainless steel bas-relief, was commissioned by IIT Chicago-Kent College of Law to honor those graduates who became State and Federal judges. We created 6 sketches, then working with a focus group of top judges, made the final design selection. The theme is translation of the words 'Justice, Truth, Liberty and Rule of Law' in languages tracing back to the first 'written word', and from all around the globe.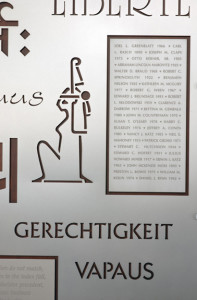 Quotations were selected relevant to the theme and insert boxes created, some quotes to always remain in the sculpture, and some serving as space holders until that space is needed for additional judges' names. To make finding them more interesting,    the judges names and graduation dates are randomly located on the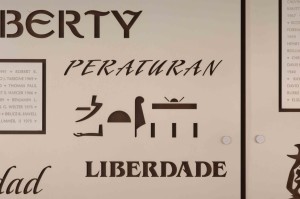 insert panels. We built a mobile 'Reader Rail' which carries translations of all words on the sculpture. A brochure assists the viewers to locate individual names on the 9 major panels of the sculpture.