Running Buffalo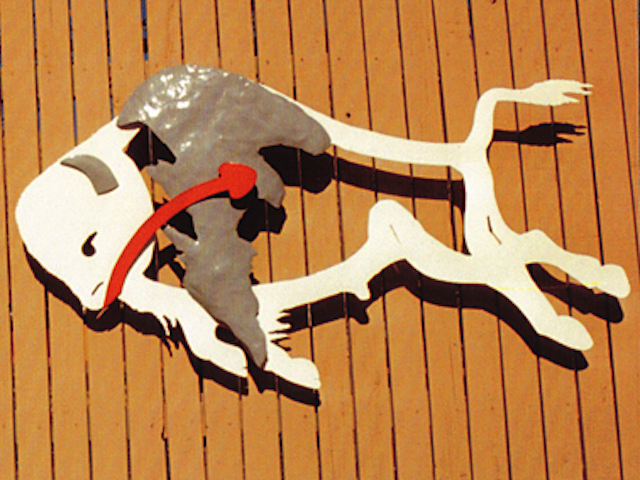 "Running Buffalo" is a 42 foot long sculpture created for a shop in Sedona, Arizona selling Native American jewelry, pots and more.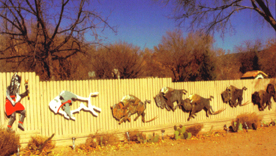 The sculpture was created by forging steel in a blacksmith's forge until it is white hot and then hammering on the steel to shape and form the buffalos' shag coats. Then the buffalos' body shapes were cut from flat steel and ground smooth. And the shag coats were welded onto the body shapes.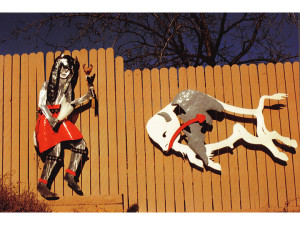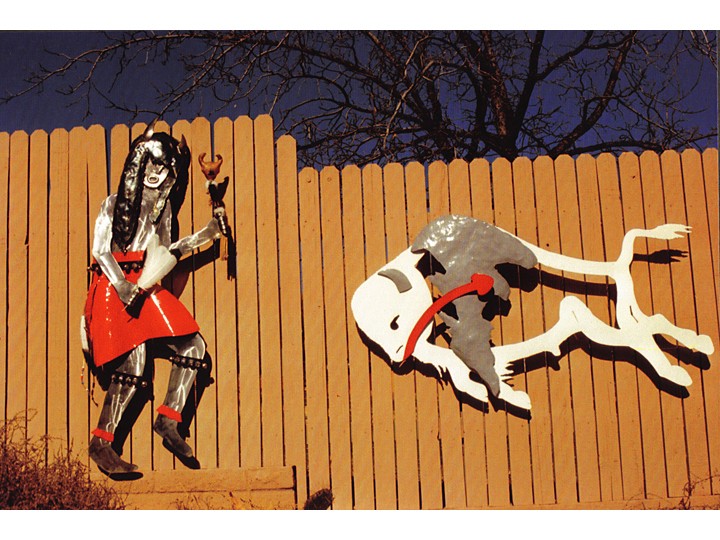 The Medicine Man was created using the same techniques, and then he was given a true rattle and bells. And he and the classical White Buffalo were were then painted with marine epoxy.